Keep Your Notebook PC Fully Charged

FlexScan USB Type-C compatible monitors allow you to reliably charge your notebook PC,
while displaying video with a single cable. Having a fully charged battery without needing an additional power supply unit provides peace of mind when focusing on work.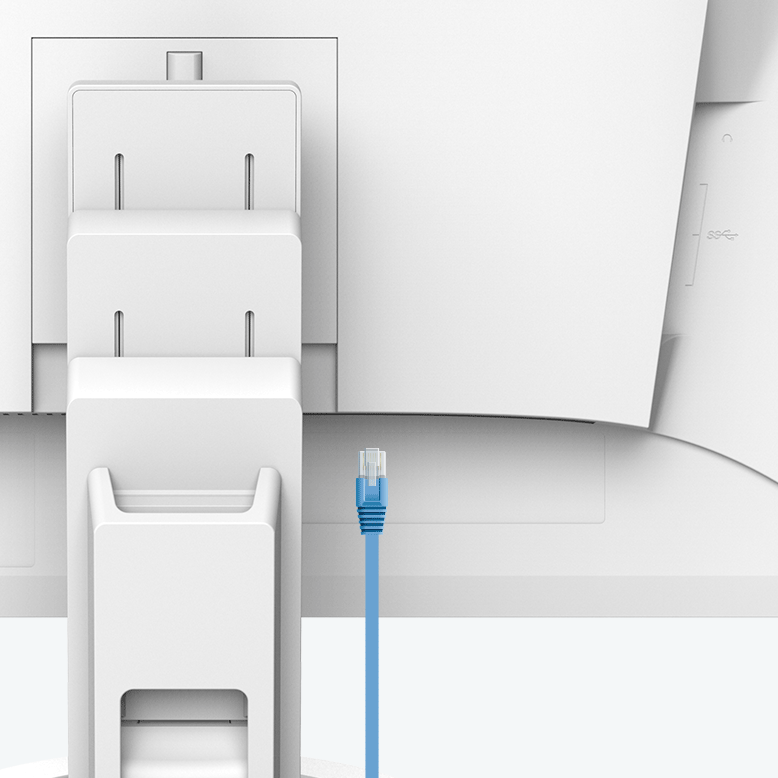 Stable Network Connection

FlexScan Premium monitors with USB Type-C are equipped with a built-in USB LAN adapter. This allows you to conduct conference calls, webinars, or data transfers reliably and at high speed, even when using a slim notebook PC without a LAN connection.
Space-Saving Design and Ergonomic Stand

The flexible stand features a wide range of adjustment including height adjustment, tilt, and swivel.

This allows it to fit perfectly in both open work environments and personal, more compact workspaces. At maximum height, you can comfortably place a small laptop under the screen to save even more desk space.